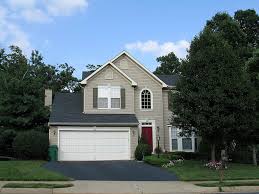 When you are away, let us take care of everything so you can rest easy.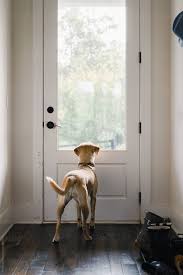 One of the great benefits of having pets (especially dogs) is that they double as security when you're not home! Even with all of the technology available to us today, there's no home security system quite like a barking dog to keep away intruders and other unwanted house guests. But what happens when the pets are invited to the family getaway? Who barks at the door then?
Staying true to our 2020 motto, "Not Just Pet Care Anymore", Passionately Pets is excited to add house sitting to our list of service offerings! With more and more destinations becoming pet-friendly (yay!) and this pandemic providing the perfect opportunity to escape home and telework somewhere fabulous, we understand that it's more likely you're leaving home for days (maybe even weeks) at a time. As we all know, a home that appears to be empty is a prime candidate for a break-in, vandalism, or something of the like. Booking a Passionately Pets house sitter gives you the peace of mind that your home is safe while you're gone by simulating the activities that signal to others "Someone is home!". The DC Metro area certainly isn't a small town, so finding a house sitter can be quite the challenge. Through our Ad-Hoc Security Checks and Live-In house sitting services, the Passionately Pets staff is stepping up to the plate!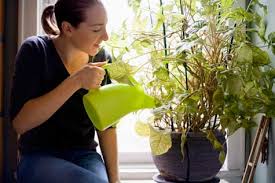 There are two types of house sitting services you can book: Ad-Hoc Security Checks or a Live-In Service. Both services include collecting mail, newspaper and packages, watering plants, altering lights and more. Plus, discounts are available for all house sitting requests spanning 7 days or more. A consultation is required prior to the first visit so we can see the space and discuss your particular needs. If, following that consultation, you would like to meet your assigned Passionately Pets house sitter, you can request a Meet & Greet for a small additional fee.
Ad-Hoc Security Checks
Ad-hoc security checks are single visits of varying lengths (15, 30, or 60 minutes) designed for you to mix and match to create a schedule that ultimately follows your typical pattern of coming and going. Your Passionately Pets house sitter will mimic your normal home activity by parking in the driveway, turning lights on/off, gathering mail, and performing the errands discussed in your consultation. Doing so deters those looking for funny business to come around your doorstep.
Live-In Service
If you're looking for something a bit more in-depth, you can request a Passionately Pets live-in house sitter, who will essentially take your place as the primary resident in your home while you're away. With this option, the house sitter will arrive at your home on the date you specify and "live" there until the specified departure date. During this length of time, they will consider your house their home base, hanging out there during the day and staying overnight, with the flexibility to leave as they wish to go about their usual activities (for instance, walking their Passionately Pets midday clients!).
Passionately Pets looks forward to continuing to bring our high-quality care to your home, even when your pets aren't there! It is our hope that the longer and more often we are in your home, the more natural things appear and therefore the more deterrence of crime we can provide.
Don't have pets? Don't worry; we've got your back too!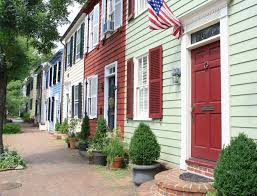 Written and contributed by: Keesha Lockette, Pet Sitter