April is Pet First Aid Awareness Month. Avoid the feelings of helplessness and panic associated with pet medical emergencies and be better prepared with these basic tips.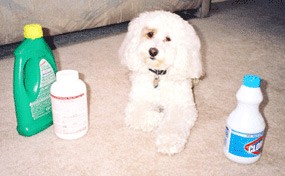 Poisoning is a pet emergency that causes a great deal of confusion for pet owners. In general, any products that are harmful for people are also harmful for pets. Examples include cleaning products, rodent poisons and antifreeze. But you also need to be aware of common food items that may be harmful to your pet.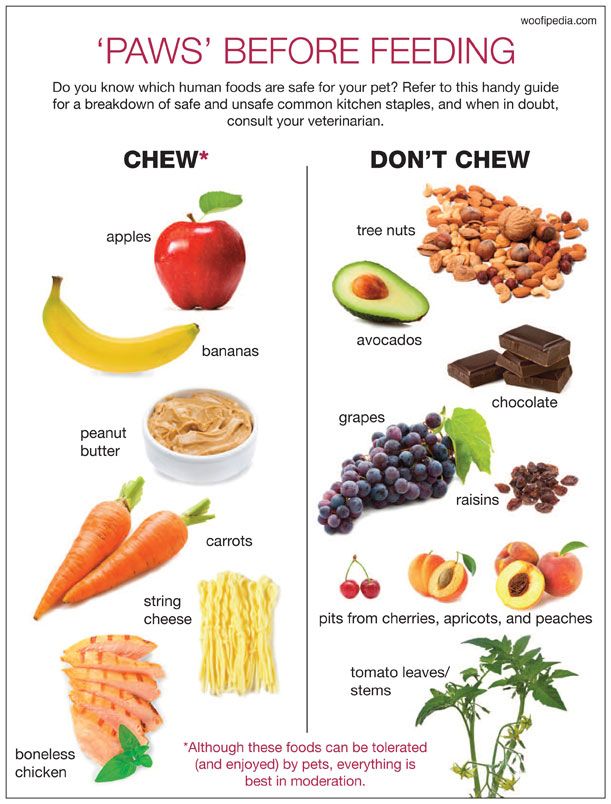 If your pet's skin or eyes are exposed to a toxic product (such as many cleaning products), check the product label for the instructions for people exposed to the product
If the label instructs you to wash your hands with soap and water if you're exposed, then wash your pet's skin with soap and water (don't get any into its eyes, mouth or nose).
If the label tells you to flush the skin or eyes with water, do this for your pet as soon as possible (if you can do it safely), and call a veterinarian immediately.
If you know your pet has consumed something that may be harmful, or if the animal is having seizures, losing consciousness, is unconscious or is having difficulty breathing, contact your veterinarian, emergency veterinary clinic or the Animal Poison Control Center (888.426.4435 – available 365 days/year, 24 hours/day) immediately. There may be a fee for the consultation.
If possible, have the following information available:

Species, breed, age, sex, weight and number of animals involved
Symptoms
Name/description of the substance that is in question; the amount the animal was exposed to; and the length of time of the exposure (how long it's been since your pet ate it or was exposed to it).
Have the product container/packaging available for reference.
Collect any material your pet may have vomited or chewed, and place it in a plastic sealable bag to take with you when you bring your animal in for veterinary treatment.
Always remember that any first aid administered to your pet should be followed by immediate veterinary care. First aid care is not a substitute for veterinary care, but it may save your pet's life until it receives veterinary treatment.
To get started with Passionately Pets, call us today at 571-438-2323 or visit our website www.passionatelypets.com to schedule your consultation.
Passionately Pets has been a trusted pet care provider in Northern Virginia since 2007.  We proudly provide dog walking, pet sitting and overnight services for dogs, cats and other companion animals in Arlington, Alexandria, Annandale and Falls Church.  Visit our website, www.passionatelypets.com, to request a consultation or more information.  For more pet filled content, follow us on Instagram and like us on Facebook @passionatelypets.