Here are several ways Passionately Pets has been keeping our four-legged friends happy and safe since 2007:

We check your home to make sure everything is okay
It is our job to patrol your home daily looking for anything out of the ordinary or potentially dangerous.  This way, we can stop the damage from worsening and possibly fix it before you return, keeping your pets and home safe and secure.
On a routine midday dog walking visit, our walker, Alvaro, discovered smoke in a client's apartment.  He immediately removed the dog from the smoke-filled home, called 911 and alerted the Passionately Pets Management Team of the situation.  He kept the dog out of the building until the fire department came and cleared a fire on another floor.  When it was safe to go back inside, our walker opened windows and aired out the apartment.  The clients rushed home from work to comfort their dog and make sure she didn't show any signs of damage from smoke inhalation.  The dog was fine and in good health because we were there at the right time.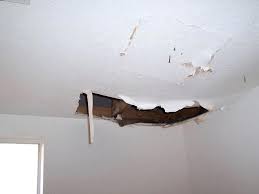 During a pet sitting visit, a leak was discovered in a client's home from the apartment above.  It was so bad, the kitchen ceiling was soaked and collapsed into the cat's feeding station, contaminating their food and water.  The sitter cleaned up the mess, relocated the cat's feeding station and provided fresh food and water. The client notified maintenance for the building and they were able to fix the damage before the client's return.
We have arrived to the indistinguishable smell of gas.  We checked the water heater and stove and nothing was left on or out of place.  We contacted the fire department who found a leak outside the home and was able to stop it within in a few minutes.
PRO TIP: Turn off the water to big appliances like the washer when you are away to reduce the risk of leaks.
PRO TIP: Turn off the water outside your home once temperatures drop below freezing to reduce the risk of pipe bursts

We deter people from targeting your home while you are away or at work   
Whether we are walking your dog every day in Northern Virginia or caring for all of your pets while you are out of town, our constant arrival gives your home a lived-in look.  We bring in your mail, newspapers and packages so they don't pile up outside, a signal that no one is home. Plus, we alter the lights so it seems someone is living there – and with our overnight service, someone actually is!
PRO TIP: Do NOT stop your newspaper or mail delivery when you are away.  It tells those employees you will be away, making you a possible target.
PRO TIP: Do NOT post your travel details (dates, times) or fun vacation photos on social media sites until AFTER you have returned safely.  Posting while you are away could make you a possible target.

We know how to tell if your pet needs veterinary attention
We handle the pets in our care so much that we've been able to notify owners numerous times of new lumps or bumps to get checked out by their vets.  We also may notice signs of something else off that has an easy fix, but can be detrimental if untreated.
A sitter noticed large amounts of urine in a kitty's litter box and let the owner know.  The owner said it had been happening for a while now, and we shouldn't worry.  We were able to educate the owner that large amounts of urine could be signs of many health problems, including diabetes, kidney failure or liver disease.  The client then took their cat to the vet when they returned and discovered he was diabetic and needed insulin.  They were grateful for our attention to detail and persistence in informing them of the possible risks.
PRO TIP: Perform a nose to tail check of your pets at least once a week.
PRO TIP: Make sure your pet sitter is aware of any medical conditions or concerns, what care and medications they are receiving and what side effects/warning signs to look for.

We never put your name or address on your keys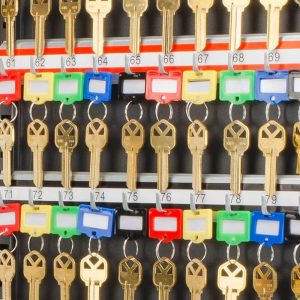 We require 2 sets of keys for all homes so we have a back up plan for most emergencies and accidents that may occur concerning keys.  Unfortunately, accidents do happen
and keys can fall off their rings or be misplaced, dropped or lost. If this ever happens and someone else finds the key, there is nothing to link them back to your home.
PRO TIP: If you use an alarm or electronic key system, create a special code just for Passionately Pets.

We limit interaction with other people and other pets as much as possible
We know that animal behavior is 100% unpredictable.  It only takes one time for a pet to react aggressively, and we don't want that one time to be on our watch.  That's why our dog walkers reduce stimulus and keep away from other people and pets whenever possible.  You will see us cross the street, turn around or distract our dog with treats while others pass at a safe distance.  Also, we do not do group walks to increase control and individualized attention.
PRO TIP: NEVER use an extendable, retractable leash.  Use a standard 6 foot leash instead for more control.
This is just a glimpse of how we keep you, your home and your pets safe.  How does knowing about these safety features make you feel about using a professional pet care provider like Passionately Pets? To get started with Passionately Pets call us today at 571-438-2323 to schedule a consultation.
Passionately Pets has been a trusted pet care provider in Northern Virginia since 2007.  We proudly provide dog walking, pet sitting and overnight services for dogs, cats and other companion animals in Arlington, Alexandria, Falls Church & Annandale. Visit our website, www.passionatelypets.com, to request a consultation or for more information. For more pet filled content, follow us on Instagram and like us on Facebook @passionatelypets.