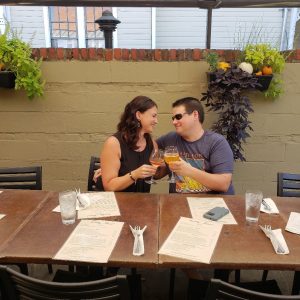 Here it is y'all: an EXCLUSIVE interview with Passionately Pets owner, Jenna Gotch! This fabulous fitness junkie/entrepreneur had a passion, saw a window of opportunity, and took the leap! It's now 13 years since the inaugural days of Passionately Pets and Jenna tells all!
If you follow us on Insta, you had the chance to learn bits and pieces about Jenna. I had the pleasure of sitting down in a 1:1 conversation with the wonderful owner of Passionately Pets and talking shop with some reminiscing thrown in there! A true entrepreneurial spirit, Jenna has focused all attention on her business.  In honor of the company's 13th birthday, we've decided to flip the script and shine a light on the amazing person who has given us Passionately Pets. Keep reading to learn all about Passionately Pets, from inception to the hopeful future. If you're interested in starting a business of your own someday, Jenna provides helpful tips and a great example of how to do business well!
Jenna isn't the typical success story with a heart-wrenching plot and lots of complexity. Instead, Jenna's why is so simple; here are her words:
"Until I started a part time job with a pet sitting company, I didn't even know pet sitting and dog walking was a thing.  I had all kinds of pets growing up – dogs, cats, guinea pigs, turtles, fish – and my parents always dropped them off for boarding or worse, left them home with extra food and water and a lot of luck (it was a different time).  I was just out of college when I started being a pet sitter.  I didn't have any pets of my own except Mr. Burger, my turtle, so seeing furry friends every day was absolutely wonderful.  Taking care of other people's pets brought me so much joy.  So I thought, "Why not make this a bigger part of my life?" That's when Passionately Pets was born."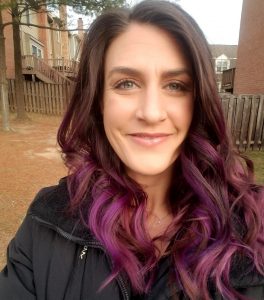 Jenna recalls the early days of Passionately Pets when she used the handy "pen and planner" approach. Looking at the [much larger] business she has today, she's extremely thankful for the technology upgrades she's invested in most recently.  For other general tips for starting a business, Jenna gives the following:
"Discover what makes you unique and put in the effort to create and maintain a solidified brand around that.
Make sure you determine on the front end everything you need to do, administratively, for the business! There's a lot that can be missed if you don't first do your research.
Network, network, network!  There is so much to learn from others. They are your allies, not your competition!
Once you know better, do better."
Because the pet sitting industry, in general, is still so new, there are common differentiations that need to be made. One such difference is between a client hiring a legit business, like Passionately Pets, or hiring the local pet 'hobbyist' who pet sits for fun or some extra cash. Another big difference, that has been introduced due to technology, is between hiring a pet sitter through a pet care company or hiring a pet sitter through a technology company using an app. Depending on which you choose, you'll see very different policies and procedures and likely a much different overall customer experience!
"The software we utilize, Precise Pet Care, allows us to offer the same conveniences as those technology companies (yes-we have app, too!) with the added support of a pet care team.  At Passionately Pets we stress the importance of having knowledgeable pet care providers and delivering a good customer experience through education, great service and fostered relationships. This has allowed us to build a happy, loyal clientele" 
Jenna describes Passionately Pets as a very welcoming and adaptive company. She learned early on to have boundaries set, which has been a tremendous help. For this reason, there have been very few situations where a client has been turned away. Most common is due to a client's home being located outside of the service area. This is vetted out at the beginning of the process, saving everyone time! Passionately Pets is part of multiple pet sitting networks, including the National Capital Area Pet Sitters Network, enabling us to provide recommendations for local, quality pet sitting alternatives.
Passionately Pets has been recognized by several publications as one of the best pet sitting companies in Northern Virginia. Jenna had lots to say about the amazing staff who ultimately fuel the success of the company. She says that having staff who take the time to get to know the animals as well as their ability to communicate their love of the animals to their owners in post-visit journal entries has been crucial for maintaining strong client relationships.
"It's all about relationships, not the actual job being done!"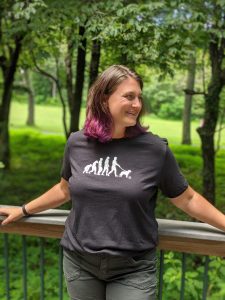 Jenna prides herself on building good relationships between staff and clients.  I asked her if staying within the existing service area Helps keep an intimate feel to the business. Jenna thinks the current service area of Arlington, Alexandria, Falls Church and Annandale is actually pretty big and has no upcoming plans to expand. But, she welcomes the idea and looks forward to that level of business growth!
"I'm not gonna say it's never going to happen. I think it could one day!"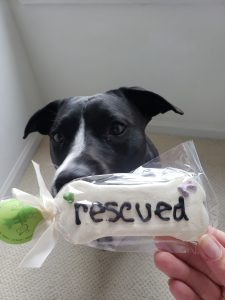 Speaking of growth, as surprising as it may seem, COVID allowed for a fun new shift for the Passionately Pets family. April 29, 2020 was the illustrious grand opening of our online shop! We sell our favorite toys, treats and supplies for pets as well as pet-themed branded merchandise for their humans. The shop also gives us the opportunity to give back to our community, something that is very important to Jenna.
"I wanted to create an avenue to raise funds for local animals in need and the shop was the perfect way to do that.  We donate $1 from every item purchased, which is a big deal. We were able to donate $75 to the Animal Welfare League of Alexandria from our first quarter sales and nothing makes me happier than knowing that my small business is making a difference." 
What started as a love for brewery swag has expanded in front of Jenna's eyes into a quality boutique for pet and human treats alike! She wants to unite customers on their love for all things pets!  She is looking forward to what the future brings and is is thrilled to have teamed up with Project Second Chance through the end of 2020.  
"I've always said Passionately Pets is a family. I feel like in COVID, I proved it!"
Jenna can't wait for the end of the tunnel of hypotheticals and constant uncertainty that COVID has placed us all, especially small business owners, in. But even in the midst of confusion and chaos, as an employer, Jenna felt it important to make sure staff were paid and clients were well taken care of. Overall, she thinks COVID sucks like the rest of us! BRING ON 2021!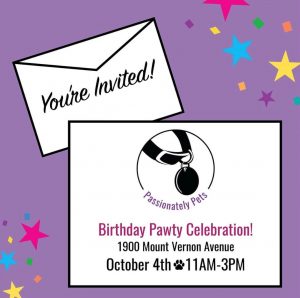 HAPPY 13TH BIRTHDAY PASSIONATELY PETS!
We wouldn't dare end this blog without talking about our upcoming Birthday Pawty! Everyone is invited (especially furry friends!); in fact, we've invited a few friends of our own! Go check out our Facebook Event to view more details and share with your networks. And of course, come on out and join in the celebration! Masks are required, doggos are welcome, and laughter is promised! For a quick 411 update, here are the basics:
WHEN: October 4, 2020 from 11a-3p (same day as the virtual Art on the Avenue event!)
WHERE: 1900 Mt Vernon Ave (you'll see our Pup Up Tent set up!)
WHAT: There will be tons of fun activities for you, your pup and the whole family! Of course the Pup-Up Market will be open for business, showcasing not only Passionately Pets items, but also merchandise from other pet-lovin' businesses. In addition, we've got fun fall festivities, including a pet costume contest, treats, and maybe even a trick or two!
BEWARE: there will be adoptable pups, courtesy of Project Second Chance. We've been partnering with them to kick off the last quarter of 2020 right! $1 from every item purchased this quarter will be donated to the Project Second Chance initiative! Check out their social media page to learn more about the amazing mission and what they do!
WHO: EVERYONE IS INVITED! In the words of Jenna, "I want our whole pet loving community to show up!" Wholistic Hound, Project Second Chance, Dingus Designs and more will be celebrating with us.
Please note: this blog is a synopsis of the conversation and not a transcript. Any direct quotations are clearly marked; anything else represents the thoughts and opinions of the author.
Written and contributed by: Keesha Lockette, Pet Sitter