NOTE: This is the fourth in a series of articles about how to maximize your dog's experience at the dog park. But what if the park isn't actually a good fit for your dog?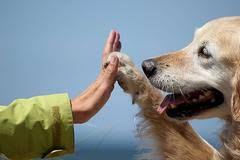 Dog parks have many benefits including the freedom to run and explore as well as play, socialize and interact with other dogs and people. Though many dogs thrive at dog parks, not all are ideal candidates for off-leash playgrounds. Some dogs become stressed, conflicted, fearful or out of control with excitement. As a result, negative interactions, including dog fights, may occur. Not only do such situations present the potential for physical harm to those involved, but a dog may be damaged emotionally and behaviorally by the experience.
Here we will explore  alternatives to dog parks in case your dog is not a good fit for off-leash playgrounds.
Some dogs may be reluctant to play and interact at the park and only tolerate the experience, which can frustrate people who want their dogs to be social. Other behavior such as fear-based reactions, overly aroused pushiness or unpredictable interactions that sometimes end in aggressive encounters cause concern as well.  However, just because a dog isn't right for the dog park doesn't mean the dog is a bad dog. It simply means the dog would fare better in other situations more fitting for them.
Don't worry if the dog park just isn't a good fit for you or your dog. There are many other ways to get your pup the exercise and socialization they need.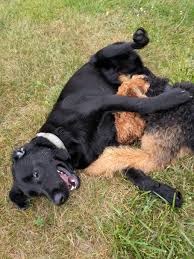 Individual Play Dates
Organized one-on-one or small group play dates at your home or the home of a friend can be less stressful than the park but have all the same benefits.  They show your dog appropriate behaviors, how to share and provides vital socialization.  Just like at the park, you will need to watch for over arousal which can lead to aggression in an instant. Breaking up play every few minutes helps keep the arousal level low and teaches the dogs that they don't always have to be overexcited in the company of other dogs.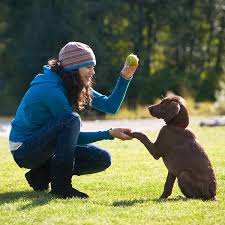 Training
When dogs use their brains, it tires them as much as physical exercise and is just as important. So practice training cues or teach your dog a new trick.  Not sure where to start?  Why not enroll in a class? We recommend Wholistic Hound for positive reinforcement training: https://www.wholistichound.com.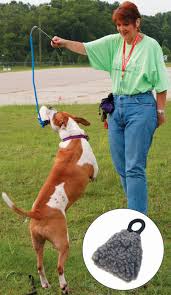 Games
Teaching your dog to think during play is a great way to build focus, instill impulse control and improve obedience. Try moving around a Chase 'N Pull (https://www.jefferspet.com/products/chase-n-pull-toy) while practicing the "Drop It" and "Leave It" commands.  You can blow dog friendly bubbles for your dog to pop or teach them to "Wait" while you place treats and have them "Find It." Or you can teach your pal to "Fetch" with any of the available Chuckit! brand toys (http://chuckit-toys.co.uk/our-products.html).
Food Dispensing Toys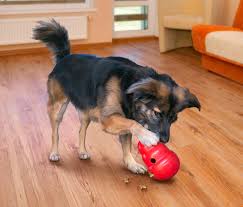 Instead of feeding your dog all at once in a bowl, use interactive toys like the Wobbler pictured here that require them to pull, push, drop, roll, or tug to get kibble to fall out. Your dog will try to figure out why kibble fell out one time and not the next. Puzzle toys can be even more challenging. The dog has to lift or slide multiple pieces at different levels to get to the food hidden inside.
Dog Sports
There are many dog sports like agility, nose work, herding, dock diving, and fly ball.  Try them all to see what your pooch likes best.  Agility is the most popular because it builds teamwork, as dogs are directed by their owner through various mental and physical challenges.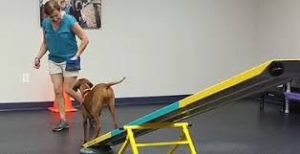 There are infinite ways to provide physical exercise and mental stimulation for your dog without risking your dog's health and well-being at a dog park. 
Did you try any of these ideas? We'd love to hear what fun you and your dog had together in the Comments!
Passionately Pets has been a trusted pet care provider in Northern Virginia since 2007.  We proudly provide dog walking, pet sitting and overnight services for dogs, cats and other companion animals in Arlington, Alexandria, Annandale and Falls Church.  Visit our website, www.passionatelypets.com, to request a consultation or more information.  For more pet filled content, follow us on Instagram and like us on Facebook @passionatelypets.
To get started with Passionately Pets, call us today at 571-438-2323 or visit our website www.passionatelypets.com to schedule your consultation.